recollections, photos and memorabilia of Leyton and Leytonstone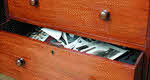 This website provides an opportunity to share memories of Leyton and Leytonstone : old photos, written recollections, surviving scraps of paper, objects. It is a project of Leyton & Leytonstone Historical Society.
Note on copyright : It is often not possible to know who took an old photo found in a drawer or a loft. If we know who might have copyright in it, we will try to contact them and ask permission. Should you be the person who took a photo that appears on this website, please email postmaster@leytonpast.info without hesitation.